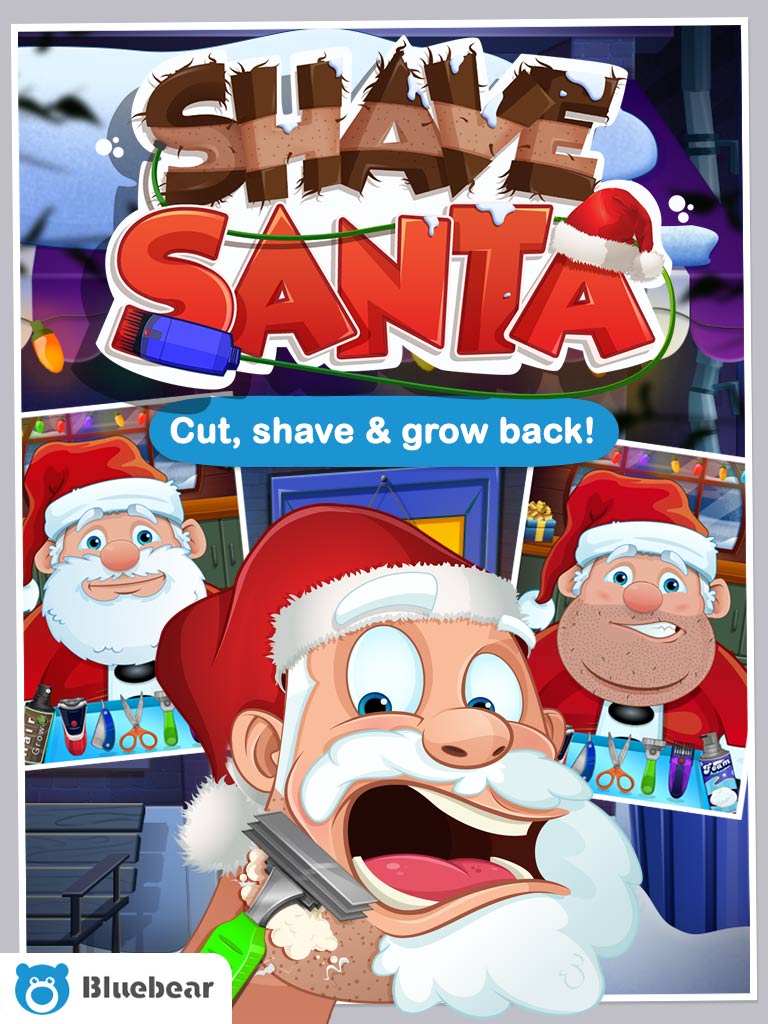 Shave Santa
Who said Santa doesn't style his beard!
Be warned! Santa isn't always so jolly, especially when being shaved!
Open up shop, and start shaving your most valued clients today, Santa and Rudolph are only in town this time of year! Give them custom beard designs, getting them ready for the big night just around the corner!
Just remember, don't go too crazy shaving…you still want to make sure you are on the nice list!
FEATURES
* Choose between Santa and Rudolph
* Cut and trim hair with a scissors, razor blade, and clippers
* Patch up any sore spots with paper bits.
* Get rid of any rashes with the rash cream
* Apply aftershave and wait for the reaction!
* Kid friendly interface!
About Bluebear
Bluebear makes fun games for kids. Our popular cooking apps have legions of fans, and we pride ourselves in bringing premium quality games to kids that unlock their creative abilities and stimulate their imaginations.
Please send all feedback and suggestions to support@bluebeartech.com. We love to hear your ideas.
Download