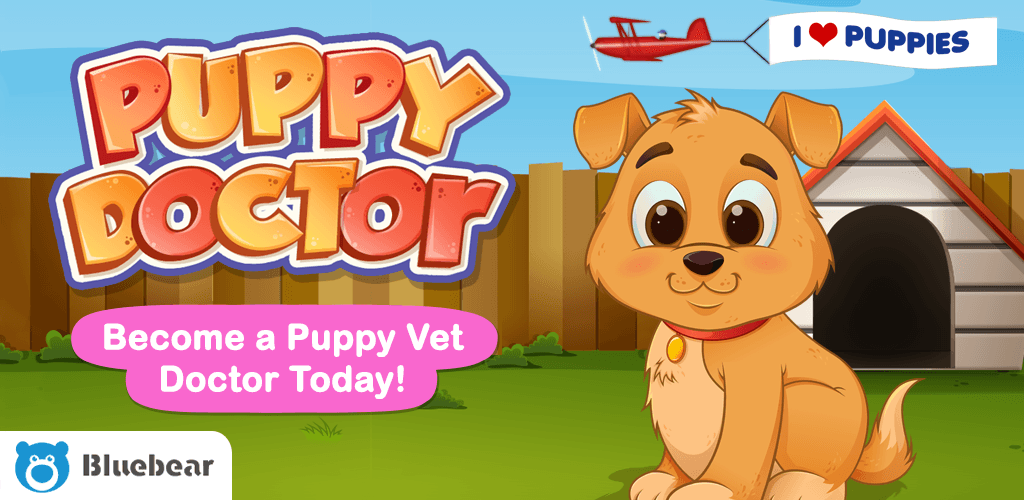 Calling all future Veterinary doctors!
We've got a lot of sick and injured puppies to treat. We need to get them fixed up straightaway!
Become a vet doctor today, diagnose, treat and care for these cute little dogs.
Each of the puppies have specific injuries and need your help straightaway. Its up to you to locate any boo boo's and help them get better. Use the Stethoscope, Otoscope, X-Ray machine and many other real life veterinary tools to diagnose whats wrong with each little doggy.
Once you've treated all the different injuries for one puppy, make sure you perform all the standard check-ups before moving on the your next pup!
What are you waiting for, start treating these puppies today!
Features:
– Diagnose puppies using depicted real world veterinary equipment.
– Each tool monitors or treats a specific injury.
– Funny animal character reactions and voiceovers.
– Medical chart checklist to review diagnosis and task completion.
– 8 different dog breeds with unique injuries.
– 12 medical tools in full game.
– Different custom plaster and bandages to apply to your puppies.
Join our Facebook Page: http://www.facebook.com/BluebearApps

Follow us on Twitter: @BluebearApps


Download

Entertainment
Kids Games
New & Noteworthy