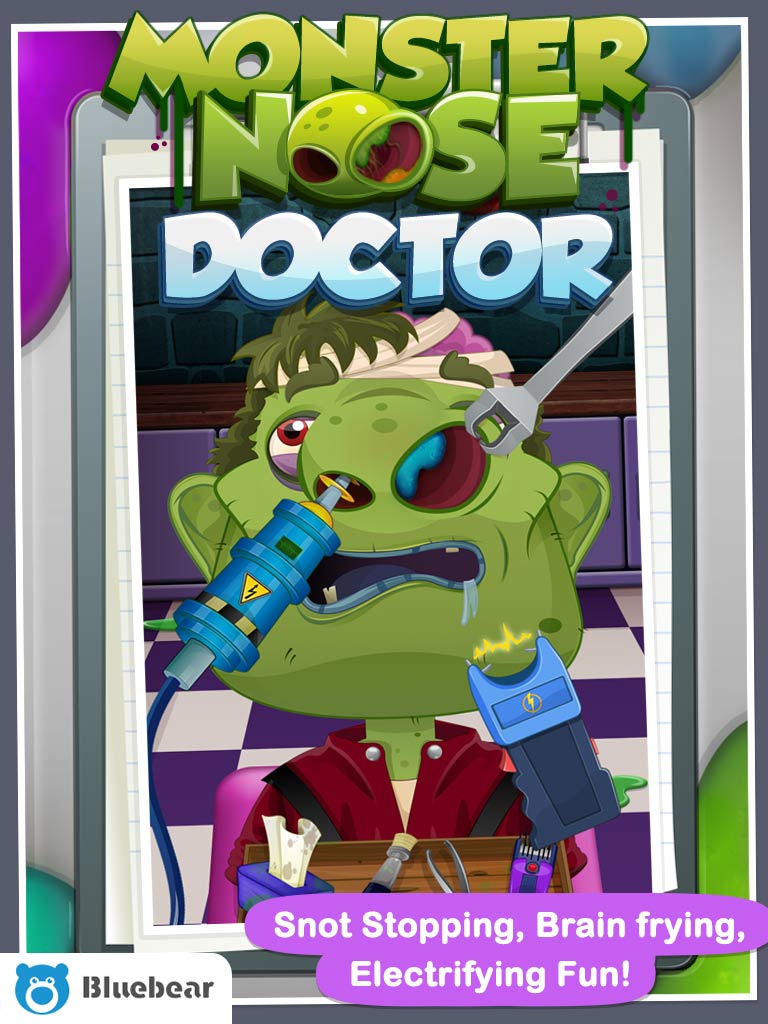 Monster Nose Doctor
Who said Monsters don't get blocked noses?
Try your hand at becoming an unorthodox Monster nose doctor in this fun crazy game.
Using your tools you can trim, pluck and suck those pesky nose hairs away. Use your dirt busting abilities to get your patients nostrils as clean as a whistle! You can electrify you way to achieving the cleanest nostrils a monster could hope for!
What are waiting for? Lets get these patients seen to…become a nose doctor today!
About Bluebear
Bluebear makes fun games for kids. Our popular cooking apps have legions of fans, and we pride ourselves in bringing premium quality games to kids that unlock their creative abilities and stimulate their imaginations.
Please send all feedback and suggestions to support@bluebeartech.com. We love to hear your ideas.
Download